A 6-week online course in the science, art & magic of Ecofluency, i.e. two-way communication with the rest of Nature using expanded senses and awareness. This is for anyone who is interested in the broad field of Nature dialogue, or anyone who practices it already. This includes communication with animals, plants, insects, microbes, water, rocks, land, nature spirits or other non-human aspects of Nature. 
This course consists of six 90min Zoom calls weekly (60min lesson + 30min Q&A and sharing), plus exercises to practice at home.
There are two groups to accommodate those in different timezones: Tues 18:00, or Wed 10:00 (GMT).
No previous experience required. This is a BYOB event - bring your own beliefs!
Why is this important?
We are all born with the ability to deeply communicate with Nature in some way - we areNature - many of us have just forgotten how to use it.
But why is it important that more of us remember how to do it, especially now?
It is a critical skill for growing beyond resilience, into a state of thriving, for people from all walks of life.
It is a vital resource for physical, mental & emotional healing & health, happiness, abundance and harmony, in our relationships with humans and non-humans.
In my academic research, professional life, personal practice and my ongoing work with Ecofluency, I have seen and experienced the benefits of using it to inform and make more holistic practical decisions. This can be for anything, such as growing food in your garden, choosing a new place to live, how to expand your work in ecological alignment and healing old wounds and traumas to grow spiritually and become whole. 
It is a powerful experience when people remember that humans are Nature and that they are never alone (even when we feel lonely). It is wonderful when they realise that they can (and should) communicate with the rest of Nature, and feel a sense of belonging.
Most importantly, it's become more urgent than ever that we know how to evolve through and beyond this chaos and co-create our future in true alignment with Nature.
Read what previous participants say about my courses and workshops here.
~
What you can expect

The aim of the course is to support you in growing strong and deep roots in safe, efficient and clear Nature Communication, regardless of which aspects of Nature they choose to focus on.
You will learn:
~ the background of the science, art and magic of Ecofluency,
~ the 9-steps of the Nature communication guide that I have designed based on my experience and research,
~ basic principles for opening and closing the communication space for energetic safety,
~ how to refine your intent and deepen your connection for more meaningful and efficient communication,
~ simple practices for cleansing and managing your energy field for clearer communication, and for physical, mental, emotional and spiritual wellbeing
~ practices to develop trust, compassion and confidence in communicating with various kinds of beings, such as animals, plants, trees, insects, microbes, rocks, rivers, nature spirits, the elements, the Earth etc,
~ other aspects of this work tailored to the group as the course unfolds.
Each lesson builds on the previous one, so if you cannot attend a call, you can watch the recording and practice before the next lesson. However, you are welcome to join each call anyway and watch the videos to suit your own pace in your Nature communication journey.
This course consists of six 90min Zoom sessions weekly (60min lesson + 30min Q&A and sharing) on Tuesdays 18:00-19:30 GMT or Wednesdays 10:00-11:30 GMT, plus exercises to practice in your own time and share about (sharing optional) the following week.
(Please note time differences because of daylight saving in some countries - I recommend using timeanddate.com to check, because Google is often inaccurate.)
Course notes, additional resources and suggested reading will be sent out in follow-up emails during the course.
The course is focused on how to practically access the deeper knowledge and wisdom of Nature that is not often available to our everyday human minds, so that you can inform your everyday practical decisions and be truly co-creative and in harmony with all of Life.
Applying that, I co-create the course with my Nature guides and allies, and the content will be adapted to suit the needs, interest and pace of the individual participants and the group.
Included in the course fee is a year's membership to the Ecofluency online community, which will be launched before the start of the course. In this global network, you will be able to meet other people who have attended my workshops and courses and wish to stay or get in touch with each other, to share experiences and practice together.
The online community will also give you access to a collection of exercises with which to practice, alone or with others, to further develop your skills.
You will also receive a 10% discount on private consultations and other courses or workshops for 3 months after the course ends.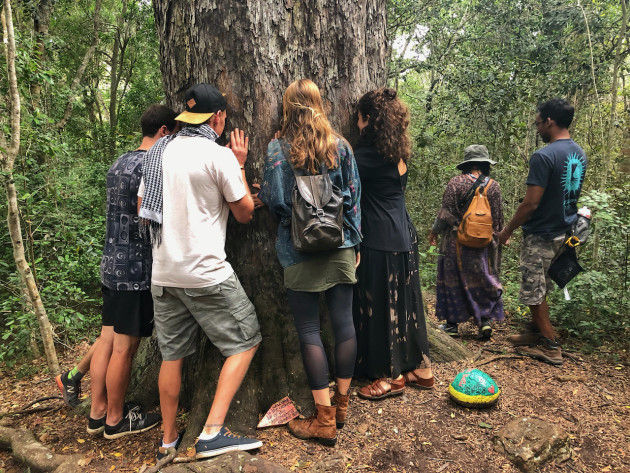 Your host
The workshop is offered by me, Saskia von Diest, PhD - founder, consultant and facilitator of Ecofluency.
I have 9 years of research and experience in communicating with Nature, and 12 years of teaching and facilitation in various forms and in many countries. Read more about me here.
My passion is creating opportunities for others to have their own experience of communicating with non-human Nature, and develop that for their own and the collective benefit.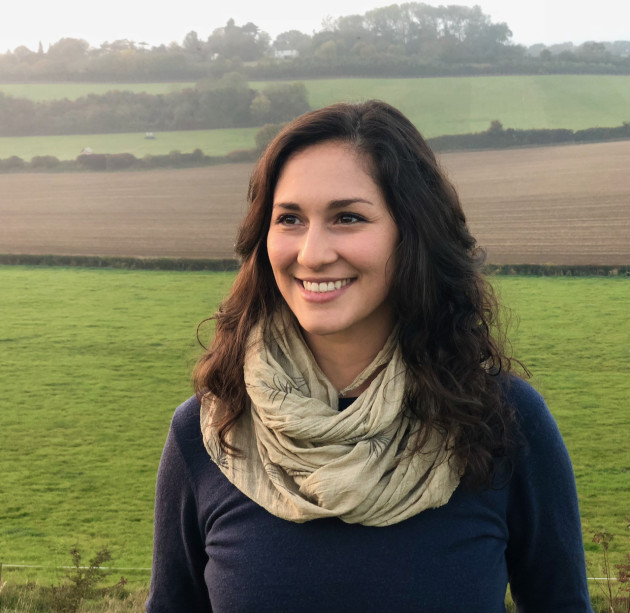 What to bring
Please join up to 5min before the start of each session, so that we can begin on time.
Please bring:
water to stay hydrated,
writing or drawing materials,
an open mind and open heart!
Where
This event will be held online via Zoom, with the links given after you've bought your ticket.
Tickets
My mission is to make this work accessible, so three types of tickets are available:
normal - £245
reduced - £185
farmers, beekeepers & students - £125
Only 9 places are available, to ensure more tailored individual attention. Spaces are reserved on a first come, first served basis.

Payments can be made via Stripe, Bank transfer or Wise. Wise is an international multi-currency transfer system with zero exchange fees for the payer - please contact me at saskia(at)ecofluency.org for my bank account details in your country.
Ticket price also includes:
Course notes, additional resources and suggested reading
a year's membership to the Ecofluency online community for alumni (launching before the course starts) with access to an expanding collection of exercises to further develop your skills,
10% discount on private consultations and other courses or workshops for 3 months after the course ends.
Ticket sales will help me raise funds for productions costs of an Ecofluency pre-recorded online course in the basics of Nature communication, release aimed for May. This will make Ecofluency more accessible worldwide at any time, and empower more people at lower cost than my live courses, especially for food-growers and people in non-industrialised countries.
(If you feel like donating to help me cover more of the production costs of the pre-recorded course and keep fees as low as possible, please add a donation to your selected ticket, or click here.)
More details and bookings: https://www.tickettailor.com/events/ecofluency/
Contact
For any queries, please contact Saskia at saskia(at)ecofluency.org.
To find out more about Ecofluency, please visit https://www.ecofluency.org